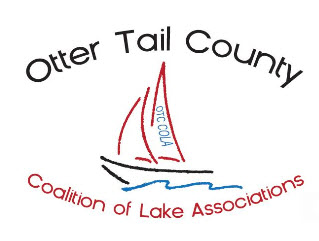 Click HERE for April 2022 Newsletter
In This Issue:
From The President- Sylvia Soeth
2022 Upcoming Events
OTC COLA Member / Lake property Owner Meeting
Heroes Of Water Monitoring Program
AIS Research Update June 9, Detroit Lakes
AIS Program Summary 2021
AIS Detector Offers Educational Opportunities
AIS Task Force Update- April 2022
Get Involved In We Are Water
Starry Stonewort Bus Tour
New Otter Tail County GIS App
Handouts for Lake Association Meetings
DNR Announces Temporary Fishing Closures
EOT SWCD 2021 Year In Review
www.lakeadmin.org -Featured Posts
OTC AIS Task Force Minutes
OTC Board Of Commissioner Minutes
Instant Access Links –
Attention OTC COLA Members And OTC Lake Property Owners
OTC COLA Member / Lake Property Owners Meeting Thursday May 19
Join us for the May 19, 2022 meeting of OTC COLA Members and other Otter Tail County lake property owners. The meeting will be on Thursday, May 19 at 7:00 p.m. at the Ottertail Community Center in Ottertail MN.
The featured speaker for the evening will be Steve Henry, Freshwater Sciences Project Manager, RMB Laboratories. Steve will speak to current issues threatening Otter Tail County lakes and introduce RMB expanded water testing offerings. He will also address questions brought to him from those in attendance.
COLA's regular schedule of OTC lake property owner meetings was suspended completely in 2020 due to COVID and only the Annual Meeting was held in 2021. We are resuming a full schedule of seasonal meetings. Watch for more information in the monthly OTC COLA E-Newsletter.
You are welcome to bring along your friends and neighbors from the lake country. Come early for refreshments and enjoy the networking and fellowship with other Otter Tail County lake property owners.
John Kruse, OTC COLA Administrative Assistant

Incredible Lake Information Resource!
Click > HERE <
For Everything You Need to Know Regarding Our Minnesota Lakes